School Management System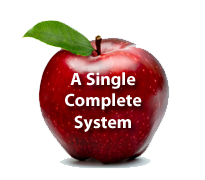 School leaders across the world are exploring ways to better educate students and improve school performance. Web-base School management system offers convenience and effective way to manage school better and improve communication. It gives school administrators, teachers, students, parents and other community members–more control over what happens in schools.
This application endorsed by many institutions, they are also many such applications in the market that are either terribly developed with unnecessarily complex interface (which made it hard to use)  full of bugs or just looked highly unusable. Now there is an option on the horizon "SERAPH"
Seraph is a multipurpose school management System empowering school Administrators to work from the office/home/ anywhere, anytime and collaborate with employees, parents and students.
Seraph facilitate the Principals, Head Masters and teachers to easily implement, track and monitor all activities of students and the school itself, it's modules features publishing of students academics performance online enabling  parents access to their wards profile, academic records, class attendance, school fee status, class timetable, announcement, inbox messaging  and school academy calendar in real time over the internet, it also enhance communication between School Administration /Staff,   Parents/Teacher, Teacher/Students and other fascinating modules which handle the entire administrative activities of an educational institution.
The modules Seraph features makes it the most powerful and complex but user friendly Online School Management Platform ever developed, currently been used in 32 countries world wide.
Seraph modules are:
Network | Internet access anywhere, anytime
Teacher, Parent, Administration Communication System
Class/Course Batches Management
Former Students Management
Human Resource management
Download Seraph Highlight document
Sign up below for online demonstration